New art works
Ice experience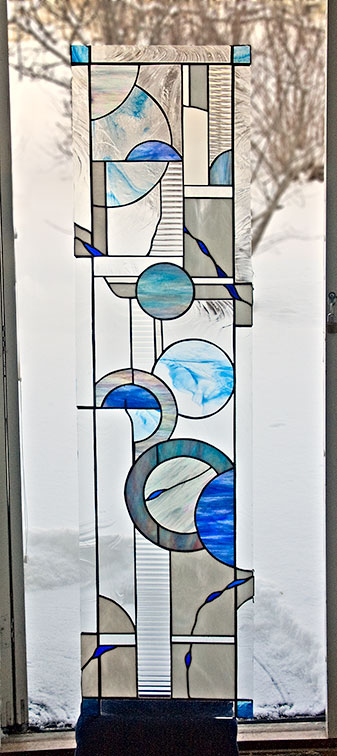 Modern window in winter environment. Created 2007.
NK department stor in Gothenburg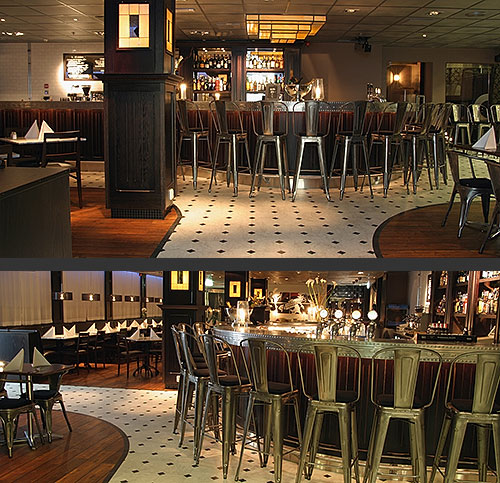 Modern light fittings in a bar. Created 2006.
Överön, Gothenburg
Commissioned by the architect Uno Huggert who has designed the villa Oeveroen Joel started adorning it with a variety of stained glass windows all in the spirit of Joel's role model: Frank Lloyd Wright.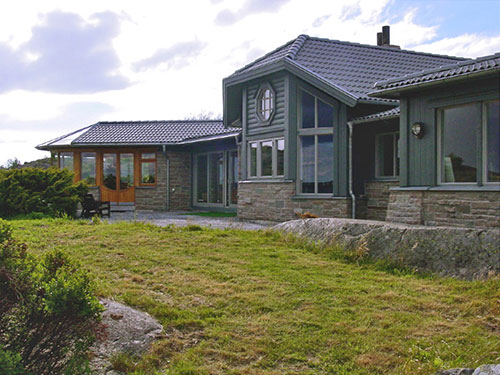 Exterior view of Överön, Gothenburg.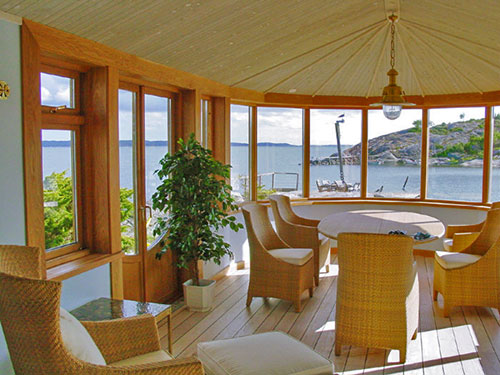 Interior view of Överön, Gothenburg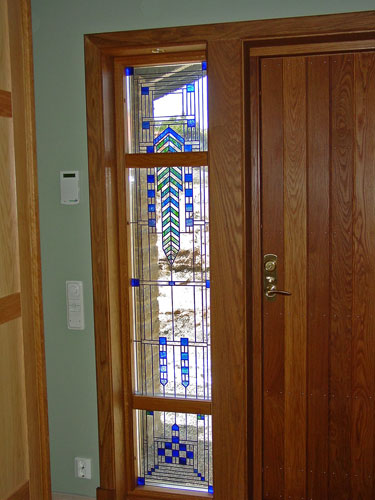 This lavishly adorned door greets the visitor.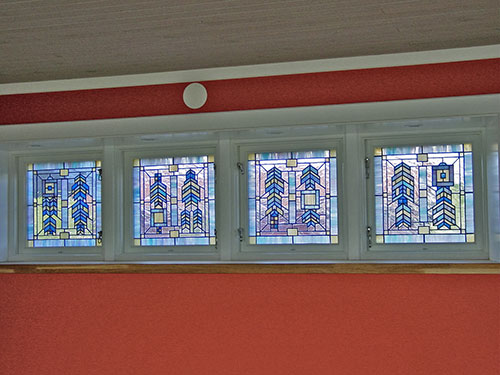 Four small Indian windows.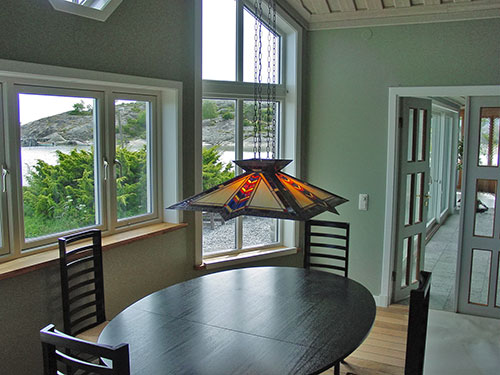 Slightly above the breakfast table Joel's Indian inspired lamp globe illuminates the kitchen room manifold.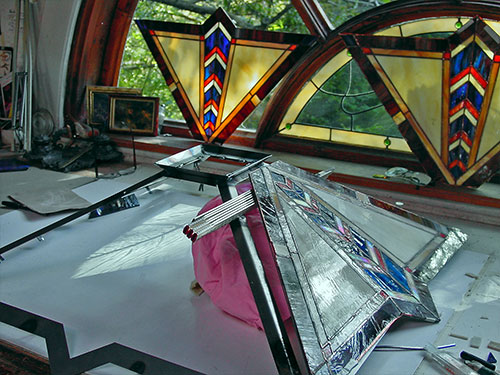 The same lamp globe during the creation process - a precision work as you can clearly tell!
The Eagle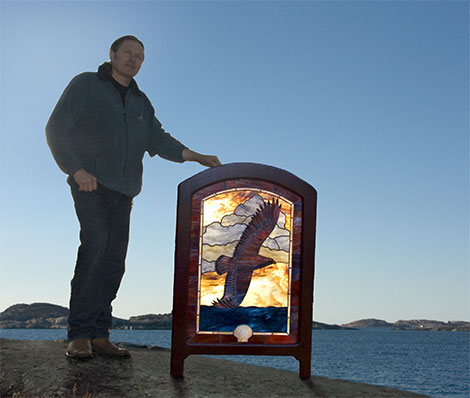 The Eagle is a symbol of freedom and integrity. Free of fear it soars serenely way above in the blue sky. Made during January - March 2005.
Swallows in freedom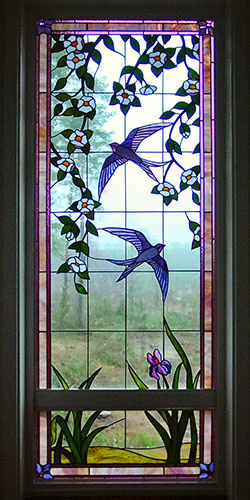 This stained glass window transformed a boring view to a feast for the eye. Made in December 2004.
My best stained glass window ever!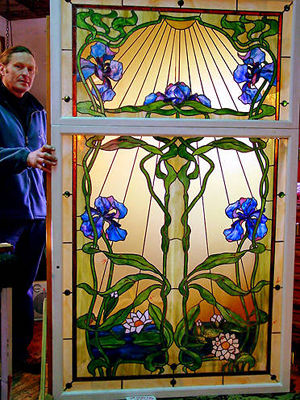 "This is by far the best stained glass window I've ever made"! These were the words of Joel at our latest conversation and you can clearly tell that he wasn't exaggerating.
Advertising Boards and Logotype manufacturing
Joel also designs advertising boards as well as logotypes in stained glass − a given success!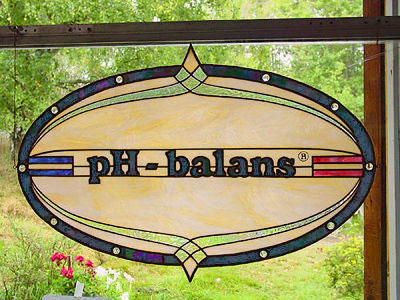 The Advertising board displayed at the customers shop window.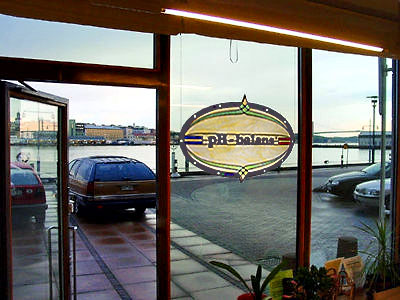 Yet another satisfied customer this time at the new Gothenburg living area of Eriksberg.